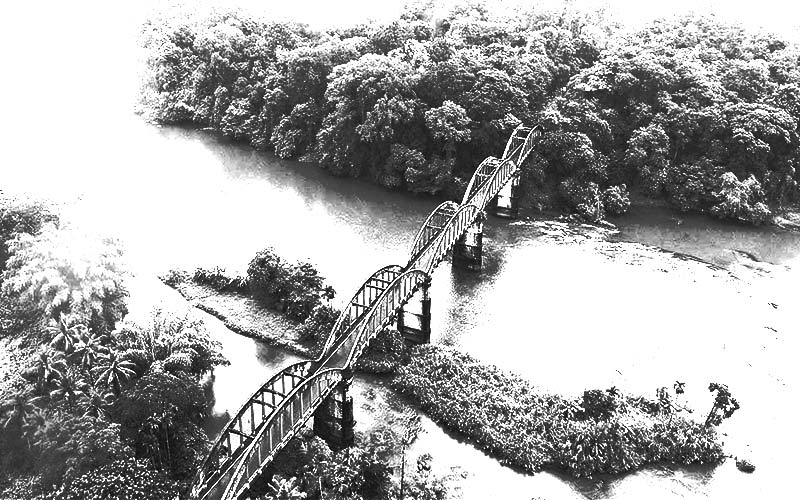 An intergenerational story of success
---
Vellapally Brothers was founded by Late Mr. V.C Mathew Vellapally as a partnership firm in the year 1947. He started his career as a sub-contractor with the German Agency that built the Neriyamangalam Arch Bridge, often referred to as 'The Gateway to the High ranges' of Idukki district especially Munnar, as early as 1931-32. With all the inspiration and experience that he acquired during his journey he could steer the company from a humble beginning to a steady growth, as he acquired the business of prominent planters and foreign organisations, which functioned in Kerala.
His son Late Mr. V.M Alexander Vellapally joined the firm as an engineer in-charge of the Civil and Structural construction activities in 1953. In the year 1959, Mr. V.M Alexander took over the reins from his father as the Managing Partner of the firm. He was instrumental in mechanizing the mode of operation of the firm and setting the benchmark for high standards of quality, timeliness and trust. During his time the firm attained its name as one of the most dependable, efficient and financially sound organisations in Kerala. In 1976, he took the initiative to associate few leading civil contractors of Kerala to form Asian Techs Limited (ATL); a leading construction company in India and was its Managing Director from inception till 1995 when he retired from active service. Since their first contracts in Kerala, Asian Techs Limited have ventured into all parts of the country and beyond its borders to remote Bhutan completing massive projects such as Chukha Hydel Project in the Royal Kingdom of Bhutan; Kudremukh Iron Ore Project; Cochin Refineries Limited; Kerala Minerals and Metals Ltd, Kollam; Vizag Steel Plant, Vishakapatnam; Salem Steel Plant; Bandra Sewage tunnel (BMC), Bombay; Execution of tunnels and bridges for Konkan railways at Lonavla,the list goes on...
In the year 1980, Mr. Mathew Alex Vellapally, son of Mr. V.M. Alexander Vellapally joined the firm. He played a major role in further upgrading the technological and infrastructural competencies of the firm. He is currently the Managing Partner of the firm with the active participation of executives and associates. With innovative and creative ideologies, adapting to the changing methodologies in the construction industry, acquiring sophisticated machinery and equipment; Vellapally Brothers has created a strong base in the business in the last eight decades. A tradition of trust, quality and commitment has gracefully been passed onto the third generation. His son Mr. Alex Mathew Vellapally joined the firm as a Partner in the year 2017 and is currently committed to improvise and adapt to the latest construction techniques and to further expand the business of the firm.
---